Opened in 2020, this latest, state-of-the-art automotive museum tells one of the most passionate stories in racing… and does it with some of the finest museology curation in the continental US. Welcome to the Brumos Collection.
Brumos, it's a name synonymous with racing, with Porsches, with endurance, with personalities. Starting in 1965 when a young hotshot navy pilot bought the US's first importer of Porsches, an auto racing brand was born that has become legendary. Peter Gregg took the BruMos (Brundage Motors) dealership and bore Brumos Racing out of it by marrying his passion of automotive racing with business; a coupling succinctly said in its tagline at the time, "We race what we sell."
And race he… or rather they… did. Gregg early on recruited the talent of a young driver named Hurley Haywood as he built his racing operation which, by 1973, produced stunning results. With a range of Porsches (917-10 Can Am and others) as their steeds, they took the Daytona 24, something that would do an amazing four times as well as Lemans twice, Sebring and other top races. They became a legendary force and all racing took notice, even through the tragic demise of Gregg in 1980.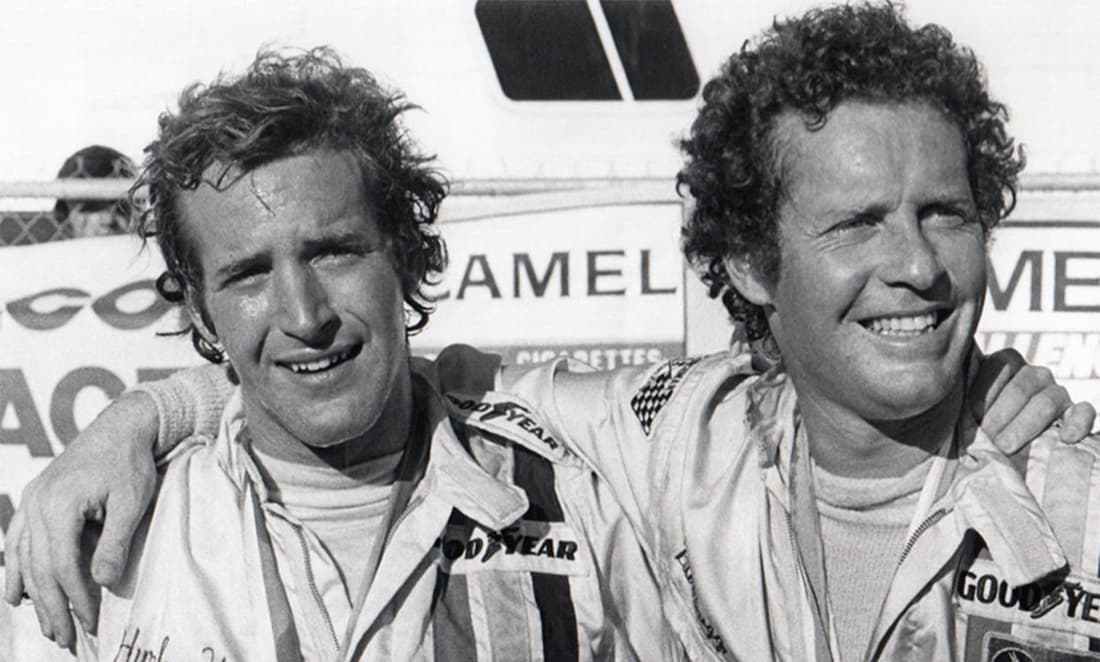 That racing tradition continued, through dips and peaks, until the 2000s when the racing team finally retired, the classic 59 livery number that's an icon for motor sports set for another journey. "It's incredible story of a racing collaboration between Gregg and Hurley," explains Brumos biographer Sean Cridland who's just published a 1,500 page 3 volume monograph of the Brumos story, "They were very different kinds of men, no doubt, but they had so much mutual respect for each other's talents," he explains. "Now," he takes his hand with a wide sweeping motion across the newly minted and opened Brumos Collection Museum in Jacksonville, Florida, "that legacy, that automotive passion, lives here."
The Brumos Collection, a 35,000 sq. foot premium structure, is an incredible structure devoted to telling the Brumos story as well as taking a curatorial view of automotive history for motoring enthusiasts. "We opened January of 2020," explains Toni Boudreaux-Godwin, Director of Communications at the Brumos Collection as she walks amongst the classic Peugeots, Millers and other historical cars that mark the earliest days of motoring. "And of course then came Covid for 10 months," she declares with a practiced puff. "But we reponed January 2021 and it's been such a joy. With the book coming out, it's been a wonderful couple of years and everyone is so excited to see Brumos back," she states proudly.
Boudreaux-Godwin describes that this is not your uncle's automotive museum: it's not only using the latest digital kiosks for the displays, rich with information and touch screen storytelling and visual presentation, it's also a formidable collection of classic cars that tell the story of innovation, of ingenuity and determination that brought the mobility revolution that we take for granted forward. "Racing is an incubator for innovation so that's one of the things I love about the Brumos story," explains Dan Tapper of Vivid Images, who runs the gift shop at Brumos Collection but is also a passionate fan himself. "This place has become a must see for racing and automotive fans and I'm as pleased as punch that the story of Brumos, its passion, just keeps touching people through this museum."
See more about the Brumos Collection here:
https://www.thebrumoscollection.com/
Read more about the safe transportation of these cars:
https://articles.stringo.com/how-to-move-valuable-cars