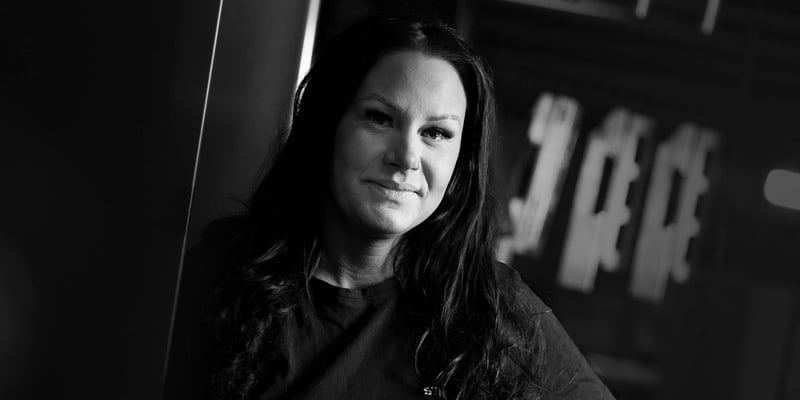 Meet our latest Humans of Stringo, the perfect employee, someone who has an almost spiritual union with her work, the kind that does it at home for fun. Charlotte loves painting and as our new powder coating pro at Stringo, she has a world class facility that merges her joy and talent for painting perfection with Stringo's demanding requirements for their products.

What do you like to do in your free time?
"What free time? Haha. I have two kids, 8 and 11 and they keep mama very, very occupied."
I heard you take work home with you.
"Well, you could say that. I do a lot of painting and renovation at home as well and I also do restoration of furniture which I love to do. Whatever I see that needs love and attention I give to that object; it's relaxing to me. I have five projects now."
Painting is really a deep passion for you. You came from a company where you were doing that right?
"I worked at Nordhydraulic in Kramfors where I did assembly work but I definitely wanted to find an organization that had powder coating. To me, if I'm doing something well, I want to have the right tools and focus from the company to do my best. That's definitely the feeling I get from Stringo as I saw the level of their powder coating facility, they take it as seriously as I do."
I heard you were almost emotional when you came in and saw the Stringo painting facility.
"When I first came into Stringo and saw the powder coating facility, how best in class it was, I felt euphoric; it was like coming to church, It felt like heaven!"
What was the silliest thing you did that made you absolutely laugh out loud?
"I thought I was buying a swimming pool and brought that home to show the children. They were so excited! But then we realised it was only the cover. It was really, really funny."