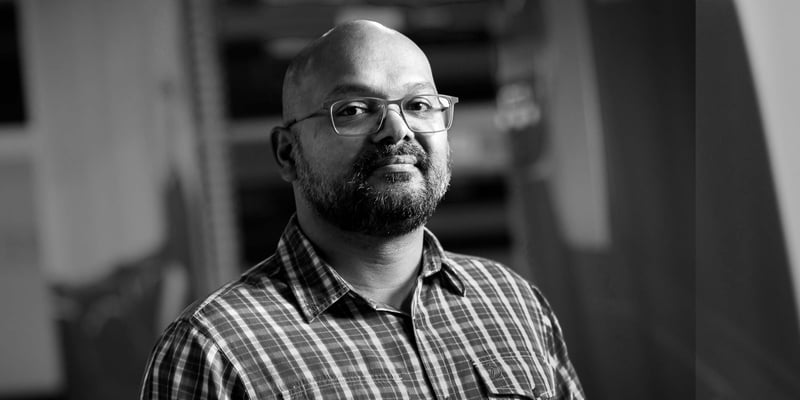 He's a poster child for Stringo's ability to lure top talent from the south of Sweden to the North, a top engineer with loads of industrial experience. And now he'll share that knowledge with Stringo to improve our products and help us on our journey.

You're coming from Sandviken, is that right? What made you choose to relocate to Nyland and Stringo's headquarters?
"I wanted to move closer to my summer house on the High Coast and the wonderful nature that exists in this area. I felt immediately that Stringo would be a great company to work for. A focused organisation with a passion for making products with pride."

When will your family join you here?
"I took the first step in our plan to relocate, and the next step is to find a house. My wife can work remote partially and we can travel between. My son has just started his own career in work life, and he'll follow his own path."
Do you feel there are some differences between a place like Sandviken and Kramfors?
"Both places are industrial areas with their own history. Sandviken is a steel town and Kramfors with its surroundings, has a long history of timber and wood handling."
What was your role at Sandvik?
"I've had different roles within design and production over the years. In my last role, I was an application engineer, developing cutting tools, machining strategies and programmes for machining aerospace components."
Do you feel you can introduce some of those learnings into Stringo's technical way or working?
"I have a lot of experience in automated design and design for manufacturing. I hope I can contribute to Stringo's continuous growth."
Where's your happy place? Your cabin, out fishing?
"I love to spend time at the summer house doing some construction work or just out with the boat on the water."